Cyber Operations™ offers our clients a single point of contact for their business security and communications needs through Network Security, Biometric Access Control, Digital Media Distribution, Video Monitoring Solutions and Telecommunications Solutions. Located just south of Birmingham in Pelham, Alabama, Cyber Operations has developed a comprehensive family of integrated security technology tools for government, commercial enterprises, and financial institutions.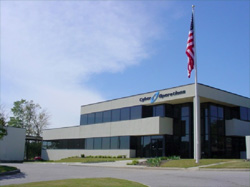 Cyber Operations and its affiliates are comprised of several but collaborative divisions that focus on advances to communications and security infrastructures. The array of products under one roof reduces costs and provides superior service to our customers. Cyber Operations brings significant advances and evolutionary changes to commercial markets that rely on information management and security for internal operations.
Through Cyber Operations integrated solutions, government and commercial enterprises can affordably enhance the efficiency, effectiveness, and security of managing, transmitting and delivering information.