Let Cyber DAN assist your buyers and agents with virtual tours of newly listed properties!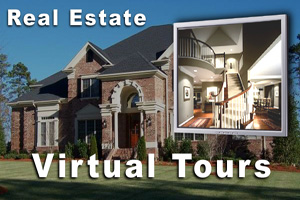 Images and descriptions of properties and homes can be loaded and deployed from the Cyber DAN manager software from a desktop in your office or a laptop with wireless internet connection in the field!
Engage your customers and potential clients with information about your company, agents and neighborhood information such as school districts, churches and synagogues and shopping malls!
Let Cyber DAN do the selling for you! Try Cyber DAN in your agency today!
Display featured finance options your company offers utilizing the text crawler
Inform interested buyers of real estate as soon as it hits the market
Post images of your friendly staff of realtors
Include helpful house hunting tips for first time buyers
Turn Cyber DAN screens facing outward to attract local foot traffic
Include testimonials from customers to personalize your brand and create intimacy with future home owners